Original Medicare pays for an annual mammogram screening for beneficiaries ages 40 and up. Medicare covers necessary diagnostic mammograms and other types of testing based on diagnosis and medical necessity. Based on the type of mammogram you receive, cost and coverage may vary. So, it's important to understand if your test is diagnostic or routine to best understand your costs. Below we look into the different testing Medicare covers, costs you might incur, and how often Medicare will cover a mammogram.
Find Medicare Plans in 3 Easy Steps
We can help find the right Medicare plans for you today
How Often Does Medicare Pay for Mammograms?
If you're under age 65 and enrolled in Original Medicare coverage, Medicare will pay for one baseline mammogram when you're between 35 and 39 years old. Once you turn age 40, Medicare pays for a screening mammogram every year. This is considered a preventive service. Thus, if your provider accepts Medicare Assignment, you will not pay for this annual test. It will be 100% covered by your coverage.
If the mammogram is deemed diagnostic, you'll pay 20% of the costs. The average cost of a diagnostic Mammogram with Medicare is around $170. But, depending on your area and if you have extra insurance, your costs could be different. Keep in mind if your screening mammogram detects a lump, it will automatically be billed as a diagnostic mammogram, regardless of how the test was initially labeled.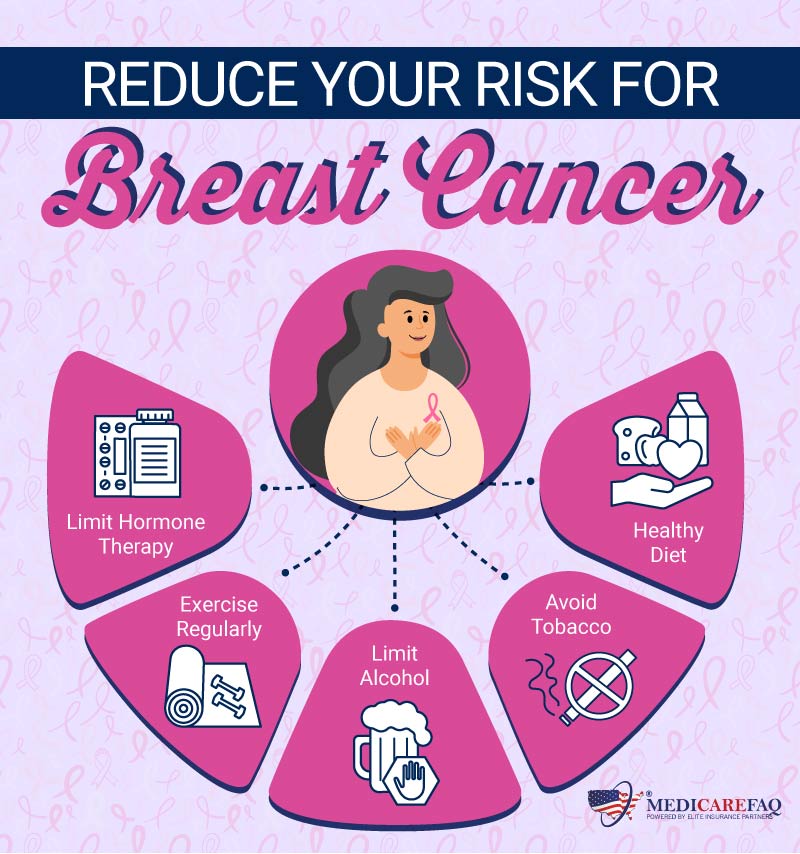 Does Medicare Cover 3D Mammograms?
A 3D mammogram creates multiple breast images, whereas a standard 2D mammogram shows only front and side views. Studies show that a 3D mammogram or digital breast tomosynthesis is more likely than a 2D image to detect breast cancer.
Medicare began covering 3D mammograms in 2015 as a more accurate way to detect breast cancer. However, if you receive a 3D mammogram as a diagnostic test, your out-of-pocket costs may be higher than with a traditional 2D mammogram.
However, if you are enrolled in a Medicare Supplement plan, those additional costs may be covered by your plan. To best determine your costs, it is important to know which type of mammogram your provider will be performing.
Does Medicare Cover 3D Breast Imaging?
In addition to 3D mammograms, Medicare covers 3D breast MRIs if medically necessary. These tests typically come after a diagnostic or inconclusive mammogram. You can expect to pay 20% of the cost of an MRI if you don't have supplemental insurance.
Medicare Coverage for Screening vs. Diagnostic Mammograms
Original Medicare covers both screening and diagnostic mammograms, but there are some differences in coverage.
Find Medicare Plans in 3 Easy Steps
We can help find the right Medicare plans for you today
Screening mammograms are covered as a preventive service for eligible Medicare beneficiaries. Medicare Part B covers a screening mammogram once every 12 months for women who are 40 years of age or older. Screening mammograms are used to detect breast cancer in women who have no signs or symptoms of the disease.
Diagnostic mammograms, on the other hand, are used when there is a suspicion of breast cancer, such as when a lump is detected or other symptoms are present. Medicare covers diagnostic mammograms when they are ordered by a healthcare provider as medically necessary. Diagnostic mammograms may be covered more frequently than once every 12 months, depending on the individual's medical needs.
It's important to note that while Medicare covers both screening and diagnostic mammograms, there may be differences in cost sharing for the beneficiary. For example, there may be a copayment or coinsurance for a diagnostic mammogram, while a screening mammogram may be covered at no cost to the beneficiary. It's a good idea to check with your healthcare provider and Medicare plan to confirm coverage and any potential out-of-pocket costs before scheduling a mammogram.
Does Medicare Cover Breast Ultrasound?
Medicare covers breast ultrasounds under certain circumstances. Medicare Part B covers breast ultrasound when it is ordered by a healthcare provider as medically necessary. This may include cases where a mammogram has shown an abnormality in the breast or when a woman has dense breast tissue that may make it difficult to detect abnormalities with a mammogram alone.
In addition, Medicare may cover breast ultrasounds for women who are at high risk for breast cancer due to family history, genetic mutations, or other factors. In these cases, the ultrasound may be used as a supplemental screening tool to detect early signs of breast cancer.
It's important to note that while Medicare covers breast ultrasound, there may be additional costs, such as copayments or deductibles.
Does Medicare Cover Mammograms After Age 65?
Medicare does cover mammograms for women aged 65-69. Annual screening mammograms are covered at 100%, while Medicare pays 80% of the cost for diagnostic mammograms.
Mammograms remain an important cancer detection tool as you age. Twenty-five percent of breast cancer diagnoses involve women aged 65-74. A U.S. Preventive Service task force found that women aged 60-69 who had regular mammograms had a 33 percent lower risk of dying from breast cancer. The task force and other organizations recommend that women in their 60s have screening mammograms every other year. The American Cancer Society recommends them every year.
Find Medicare Plans in 3 Easy Steps
We can help find the right Medicare plans for you today
FAQs
How to Get Extra Help with Your Mammogram Costs with Medicare
If you need diagnostic mammograms, MRIs, or ultrasounds, the costs can add up. Medicare Supplements can help by covering the expenses Medicare does not pay. There are plenty of options through top companies. When you want to compare Medicare Advantage vs. Medicare Supplement coverage, our agents can help you.
Don't waste time calling a bunch of companies, call our agents to talk with one person that can get you a quote with all the top carriers. Our agents are Medicare experts. Your agent will ask you a few questions to better understand what you want and need in your policy. Then, your agent will explain a few options for you.
Once you decide the best plan for your needs, your agent will walk you through the application process over the phone. To get advice from a Medicare expert, call the number above now! Also, you can fill out an online rate form and get one step closer to your ideal coverage.