Medicare Part D plans help cover the out-of-pocket costs of drugs. Some policies have a higher premium and more comprehensive coverage. Although some policies boast a lower premium in exchange for less coverage, those with Medigap and Medicare should choose a stand-alone Part D plan.
Medicare Part D Plans for 2021
Most Part D plans are either basic or enhanced coverage. Since everyone has a different medication schedule, the best policy depends on the list of necessary prescriptions.
Someone with many brand-name drugs would spend too much out of pocket on a standard policy; however, a basic plan could benefit many people across the nation.
There are many Part D plans available in the United States. The lowest costing policy isn't always the best policy. Sometimes beneficiaries save more money annually by paying a higher monthly amount.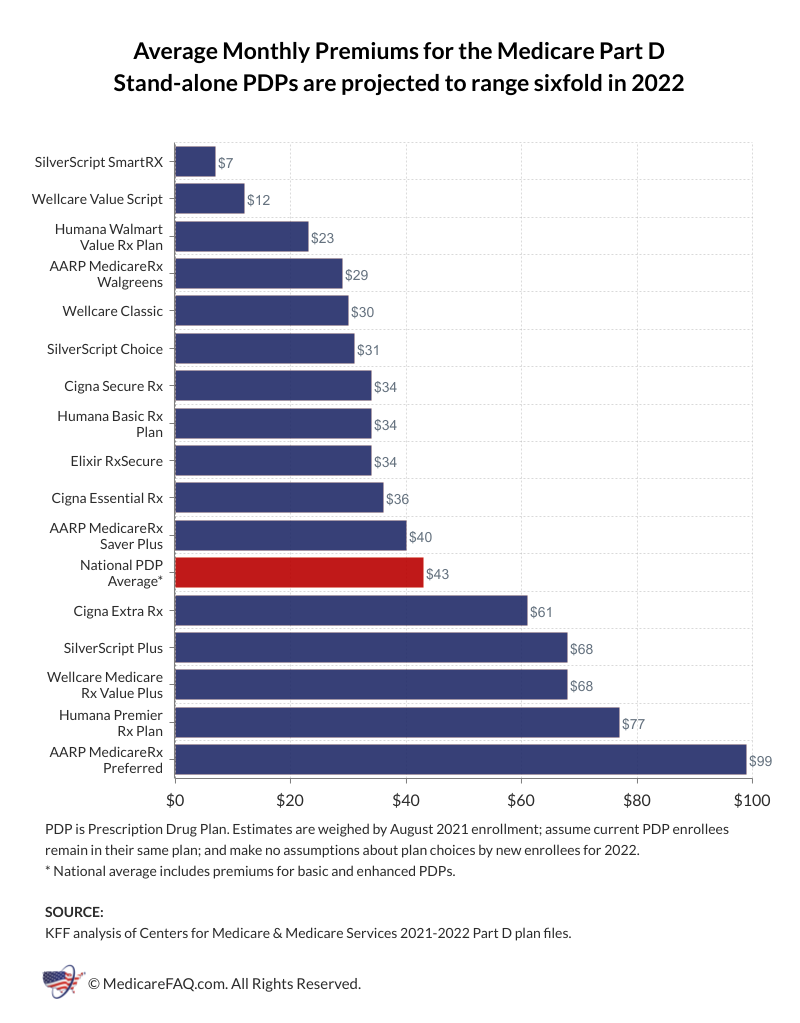 Beneficiaries that delay enrollment will incur a penalty of 1% each month you could've had coverage. Recipients need to understand their Part D eligibility and enrollment periods.
Thankfully, beneficiaries won't pay quite as much out of pocket on prescriptions if they end up in the donut hole.
However, these companies must tell you about upcoming policy updates. A document called the Annual Notice of Change reveals any new policies that will take effect in January. This allows you to switch plans.
No matter which company you choose to enroll in, these restrictions are typical of these types of drugs. Choosing a policy with the lowest annual estimated spending can make it worth changing policies. After applying, the best way to get as much approval as possible is to file any exception forms immediately.
Some medications, such as a compound medication, won't have coverage by Medicare Part D insurance plans. This is an instance when you must file an exception. Not every exception will receive approval, so prepare to pay for medications out of pocket.