Aetna Medicare Supplement Plan F
Plan F includes almost everything that's not already covered by Parts A and B, including annual deductibles, the 20 percent Part B co-pay, and any excess charges.
It also covers an additional 365 days in the hospital and your co-pay for hospice and skilled nursing facility care. There's also some foreign travel coverage.
You may pay a higher premium for Plan F than for other plans. However, because almost everything is covered, you won't have to worry about unexpected medical expenses.
Aetna Medicare Supplement Plan G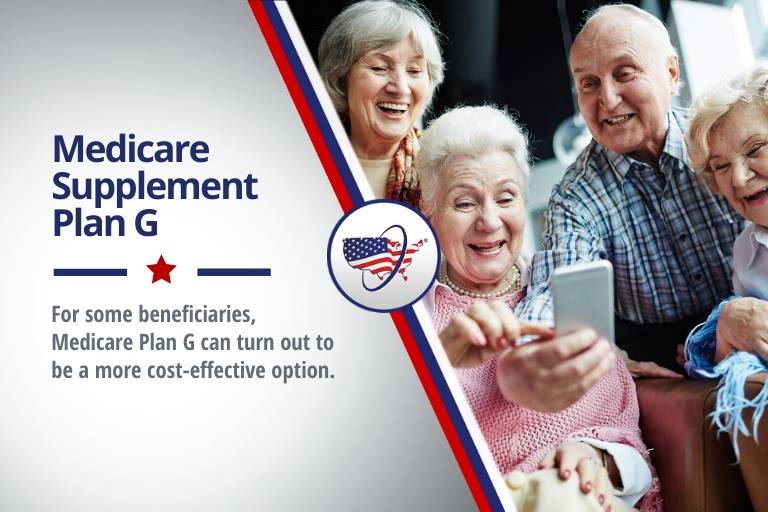 Plan G is identical to Plan F except it doesn't cover the Part B deductible. If you choose Plan G, you will pay $183 out of pocket in 2018 before you receive Part B benefits, but you may save money on monthly premiums
Aetna Medicare Supplement Plan N
Aetna Medicare Supplement Plan N also offers most of the same benefits as Plan F. Like Plan G, it does not pay your Part B deductible. Plan N also does not cover excess charges. If you go to doctors who don't accept Medicare assignment as full payment, you may pay more if you choose Plan N. However, your monthly premiums may be lower than with Plan F or G.
Most people choose one of these three Medicare Supplement plans because they offer the best benefits. Depending on your medical needs and your financial situation, you may also want to explore Aetna's other plans.
Medicare Advantage Plan and Prescription Drug Plan
Most people get confused between choosing a Medicare Advantage Plan and a Prescription Drug Plan. Once you enroll in a Medicare Advantage Plan, you'll automatically be removed from a drug plan and be placed on a Medicare.
This is because you can get prescriptions drug coverage through most Medicare Advantage Plans (Part C). Individuals enrolled with only Original Medicare (Part A & B) need a separate drug policy.
What Does a Supplement Plan Cover
Most plans cover what your Original Medicare doesn't cover, such as the yearly deductibles, coinsurance, and co-payments.
However, it doesn't cover any hearing aid costs, eyeglasses, private-nursing care costs, veteran's benefits or long-term care costs.
Aetna supplement plans will help you pay for other non-medically related expenses to give you peace of mind.
Aetna Medicare Supplement Plans Eligibility
The best time to sign up for Aetna Medicare supplemental insurance coverage is during your Open Enrollment Period, which begins on the first day of the month you are 65 and also enrolled in Medicare Part B.
Open enrollment lasts six months. The advantage to signing up during open enrollment is that insurance companies must accept you. They can't charge you extra because of your health.
If you wait to get a Medigap policy, or if you want to switch plans or insurance companies, you'll usually go through a medical underwriting process that looks at your age and pre-existing conditions.
You may not be able to get coverage, or it may be too expensive. That means it pays to choose your plan carefully and sign up as soon as you are eligible.
You may suffer fees of up to 10% in your premiums if you delay to apply during your IEP. People who have been living with a disability for a period of 24 months are also qualified to apply if they have been receiving Social Security.
Which Healthcare Facilities Accept Supplement Plans
Remember that not all healthcare centers accept these plans. You should call your healthcare physician beforehand to ensure that your plan will be accepted.
However, even in healthcare centers that don't accept supplements, you can still pay for the healthcare services out-of-pocket. Then you can seek compensation from the carrier by filling the necessary reimbursement forms.
Not all urgent care facilities accept these plans. You'll need to contact your urgent care facility to inquire if they accept them before receiving care.
There are doctors who don't accept these insurance policies regardless of whether they're working in facilities that accept the policies. These doctors are allowed legally to ask for an extra charge that's higher than what the insurance company pays them.
There are ten types of plans that are identified by various names from A though N. The type you choose depends on your lifestyle requirements and budget. Remember, your spouse will require a separate plan when he or she attains the age of 65 years.
Aetna Medicare Supplement Online Application
If you want to continue learning about the different plan options you have please visit our FAQ articles for answers to the most common questions we receive. You can also visit our blog to read up on the latest news and updates or view our video gallery to meet our agents and watch them answer questions for you! You can find useful Medicare guides here as well.
Ready to complete the Aetna Medicare Supplement rates online application? We've made it super easy for you, all you need to do is fill out our rate form here. Once we compare prices with all the top carriers in your area, one of our agents will reach out to you ASAP. Your rate comparison will include Aetna Medicare Supplement Plans quotes and pricing as well!